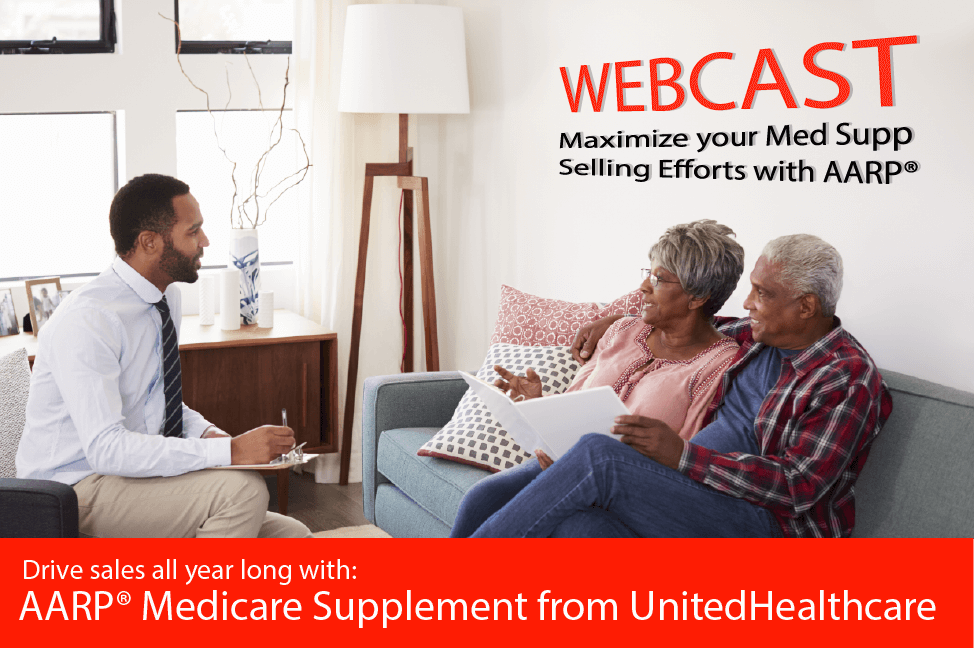 Do you have clients frustrated with out-of-pocket costs, worried about finding a new doctor or simply done with having to shop for a plan every year?
An AARP® Medicare Supplement plan, from UnitedHealthcare might be the answer you need.
Join us for an in-depth discussion with Kayser Segura the Regional Sales Manager forAARP® Medicare Supplement plan, from UnitedHealthcare as he drills down into the key benefits and selling strategies that are succeeding with top agents.
Find out about the great value-added services, handy tools and specific opportunities brokers can access to support their selling efforts.
Choose the webinar for your state:
Who is GarityAdvantage?
GarityAdvantage is a National Marketing Organization (NMO) for the top local, regional and national Medicare carriers. We approach our role with brokers a bit differently than our competitors – as we provide local market teams to work with you side-by-side to ensure you succeed.
This allows us to actively develop targeted lead programs and local market opportunities to help you prospect and sell as well as deliver personalized training, ongoing marketing support and co-op funding to support your specific needs. We also offer the latest tech tools to help manage your business including efficient lead calling tools, an agent dashboard and MedicareCENTER, a virtual quote and enrollment platform. Rounding out our support is a back office team helping you every step of the way with contracting, commissions, enrollments and compliance. Plus, all broker commissions are paid directly to you. You get the whole pie, not just a piece of it! Call us today to learn more or request your contract now.  
GarityAdvantage Agencies
800-234-9488