Product Training
NEW Webcast Series
FRIDAYS in FEBRUARY at 10AM
Join the team online for a play-by-play training series. Marianne von Jess of Aetna and Susan Young of GarityAdvantage will run drills on Aetna's Medicare products and best practices in New Hampshire that will take your Medicare business into the end zone!
All attendees will be entered to WIN points towards a FREE LEAD MAILING!
Even if you can't attend live, register! The recordings will be emailed to all registrants.
MAPD, Medicare Supplement and SilverScript PDP Overview
FRIDAY, FEBRUARY 4, 10AM – 11AM
Ancillary Showcase Part 1
We will highlight three ancillary products and teach you how to incorporate them into your sales appointments!
FRIDAY, FEBRUARY 11, 10AM – 11AM
Ancillary Showcase Part 2
We will highlight three more ancillary products and continue to hone your cross-selling pitch!
FRIDAY, FEBRUARY 18, 10AM – 11AM
Social Media Training:
Self Branding Best Practices
Seniors are using Social Media now more than ever. Learn how to find them and get your brand in front of them online.
FRIDAY, FEBRUARY 25, 10AM – 11AM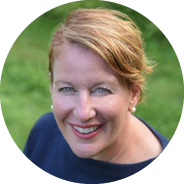 Marianne von Jess
Broker Manager
Aetna

Susan Young
Senior Territory Manager
GarityAdvantage Agencies
Questions? Contact your sales team.
Susan Young
Senior Territory Manager
800-234-9488
Emily Pietrasik
Sales Support Specialist
800-234-9488
Email
Who is GarityAdvantage?
GarityAdvantage is a National Marketing Organization (NMO) for the top local, regional and national Medicare carriers. We are the only NMO physically located here in New England.
We support our brokers with personalized training, unlimited co-op marketing dollars, no-cost leads during AEP and exceptional support throughout the year. Plus, all broker commissions are paid directly to you. You get the whole pie, not just a piece of it! Request your first contract or grow your portfolio!