Join Us next Friday for one or all 3 segments.
Let's team up to learn what makes the
Humana portfolio special in MA, NH & ME.
Join us next Friday for one or all 3 segments.
NEW to Massachusetts! Not 1, not 2, but 3 $0 premium plans!
A stable product staple in New Hampshire and Maine.
Gain new clients by selling across the border
. Whether you're NEWLY CONTRACTED to offer Humana or you're a SEASONED agent, we hope you'll TUNE IN to learn about:
$0 Premium plans now offered in Massachusetts
Part B give-back plans – who they're designed for
DSNP & Look-alike Plans – the difference between the two
How you can help Veterans with the Honor Plan
Network Highlights
Market Opportunities
These meetings are intended for contracted, certified agents who want a better understanding of HOW & WHERE TO SELL Humana products. The door is open to agents whose FMO isn't offering these trainings. We hope you can join us for all three of these unique, information-packed learning sessions and Q&A. Invest any time you have
to arm yourself with the information you need to bring in the sales.
Register for one or more webcast:
Note: Each webcast is a separate session. You will be sent a different join link for each session you select. Each session will run for 45 minutes.
Massachusetts

10:00 AM – 10:45 AM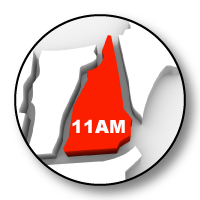 New Hampshire
11:00 AM – 11:45 AM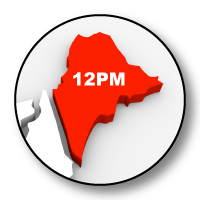 Maine
12:00 PM – 12:45 PM
| | |
| --- | --- |
| Broker Relationship Manager, Humana | |
| | |
| --- | --- |
| Broker Relationship Manager, Humana | |
Senior Territory Manager,
GarityAdvantage
Territory Manager,
GarityAdvantage
Susan Young
Senior Territory Manager, ME/NH/VT/Upstate NY
800-234-9488 Email
Jane Feit
Territory Manager,
MA/RI
800-234-9488 Email
Emily Pietrasik
Sales Support Specialist
800-234-9488
Email
Who is GarityAdvantage?
GarityAdvantage is a National Marketing Organization (NMO) for the top local, regional and national Medicare carriers. We are the only NMO physically located here in New England.
We support our brokers with personalized training, unlimited co-op marketing dollars, AEP & SEP Lead Programs, cutting edge enrollment technology and exceptional support throughout the year. Plus, all broker commissions are paid directly to you. You get the whole pie, not just a piece of it!