New Carriers, New Plans, New Benefits
New Carriers, New Plans, New Benefits – the 2021 MAPD selling season is starting to heat up!
GarityAdvantage is here to help you get you up to speed
and in gear to have the best AEP of your career! 
Join Victoria Bailey, our Mid-Atlantic Region Director, as she drills down into the latest market changes and uncovers the opportunities you need to focus on for this critical selling season.
Who's new to the VA market, who's expanding into new counties and which plans look best positioned for growth? How will it all impact your current book of business and your growth strategy for AEP?  And, of course, what is the best strategy for success in a COVID-19 environment.
Victoria will show you where the MA sizzle is in your market and help get you ready to be ON FIRE this AEP! 
Webcast: 

What's the Sizzle in 2021?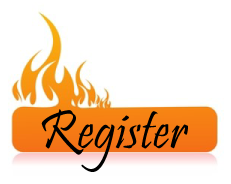 Contact your Mid-Atlantic Sales Team if you have any questions:
Victoria Bailey
Director, Mid-Atlantic
Ph: 781-616-1477

C: 240-310-8817
Email
Dan Peterson
Territory Manager, VA
Ph: 781-616-1480
C: 971-303-2053
Email
Maggie Pollard
Sales Support Specialist
Ph: 203-344-7148