Join us December 15th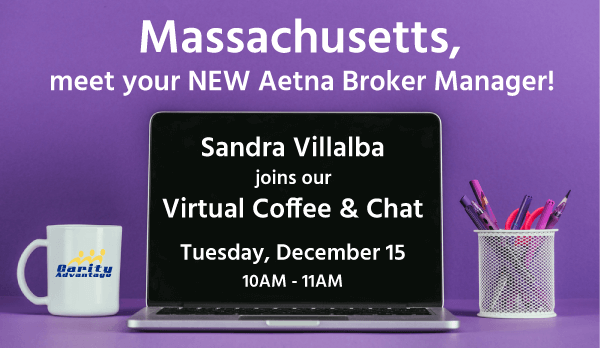 Meet your New Aetna Broker Manager for Massachusetts – Sandra Villalba! Join us for a Virtual Coffee & Chat on Tuesday December 15th at 10am.
We'll do a quick benefits overview
of Aetna Plans for 2021 in Massachusetts, discuss the best ways to tackle the upcoming OEP, and talk about client retention strategies to keep your members happy and healthy throughout the year!
We want to hear from you!
Weigh in on your opinions of the plans from your busy AEP – we want your feedback! It's never too early to start planning for SEP 2021!  Let's chat about new ideas and ways to connect with people and earn new sales…
Join the Live Chat:
10AM – 11AM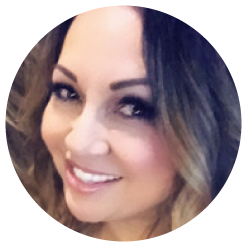 Sandra Villalba
Medicare Broker Manager
Massachusetts Market
at Aetna
NEW to Medicare? Need Kits? Mark your calendar for a quick stop.
Talk to Sandra about how she can help you grow your business with Aetna!
Come meet Sandra in-person for a quick meet and greet. Chat with your new rep and pick up kits at these drop-in style events scheduled in the days after the webcast.
Wednesday,  December 16th
10AM – 12PM
Panera Bread
70 Worcester-Providence Tpke
Millbury, MA 01527
Thursday,  December 17th
10AM – 12PM
Starbucks
240 Andover Street
Peabody, MA 01960
Friday,  December 18th
10AM – 12PM
If you have any questions about the webcast or would like to submit a question in advance, drop me a line prior to December 10th.
Best Regards,
Jane Feit
Territory Manager
jfeit@garityadvantage.com
800-234-9488 x1471