Tips to use before, during and after each sales call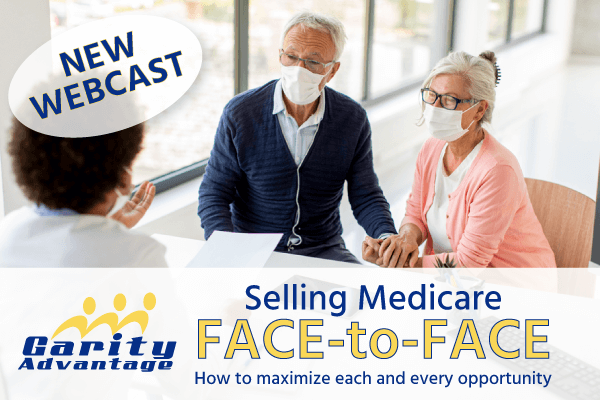 Are you getting the most out of your sales calls?  Join Victoria Bailey, GarityAdvantage VP of Sales and Training, as she walks you through the steps needed to maximize every Face-to-Face meeting – with tips to use before, during and after each sales call.
How to prepare in the days leading up to the appointment
Setting the right expectations
Knowing the do's and don't to a compliant sale
Closing with confidence
Don't forget about referrals!
Ensuring success with the right post-meeting follow-up
Featuring access to:
A Live Face-to-Face Demonstration
Pull up a seat and experience an interactive meeting between Victoria and a Medicare-eligible prospect!
Webcast: 

Selling Medicare FACE-TO-FACE
Tuesday, March 9th, 
1:00 PM – 2:00 PM EST
GarityAdvantage is a National Marketing Organization (NMO) for the top local, regional and national Medicare carriers. We approach our role with brokers a bit differently than our competitors – as we provide local market teams to work with you side-by-side to ensure you succeed. This allows us to actively develop targeted lead programs and in-market opportunities to help you prospect and sell.  Throughout the year we deliver personalized training, ongoing marketing assistance and co-op funding to support your specific needs.  We also offer the latest tech tools to help manage your business including efficient lead calling tools, an agent dashboard, a CRM and our Medicare-Select-a-Plan virtual quote and enrollment platform.  Rounding out our support is a back office team helping you every step of the way with contracting, commissions, enrollments and compliance.  Plus, all broker commissions are paid directly to you. You get the whole pie, not just a piece of it!  Call us today to learn more!
Contact us if you have any questions.
GarityAdvantage Agencies
800-234-9488