Medicare Supplement options provide brokers with a variety of plan types to offer clients.
Get Your Med Supp Selling Strategy in Gear for 2022!
While the popularity of Advantage plans continues to rise, so do year-round selling opportunities for Medicare Supplements. Are you capturing your share of the Med Supp market?
Join Regional Sales Director, Nicky Skubal from UnitedHealthcare AARP Medicare Supplement and Senior Territory Manager, Shana Conefrey from GarityAdvantage as they break down the when, where, why and how you can offer Medicare Supplement plans to your Medicare-eligible clients.
Get your Medicare Supplement selling strategy in gear and learn more about the:
🏆  Value of Med Supp to the agent
🏆  Value of Med Supp for the client
🏆  Year round opportunity (no CMS red tape)
🏆  Lost opportunity (Med Supp enrollments by the numbers)
🏆  Brand power of UHC/AARP
Tuesday, August 24, 11:00AM EDT

Nicky Skubal
Regional Sales Director, Northeast
AARP Medicare Supplement
UnitedHealthcare Medicare & Retirement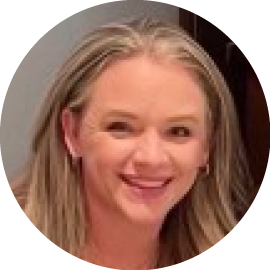 Shana Conefrey
Senior Territory Manager
GarityAdvantage Agencies
Questions? Contact your sales team.
Shana Conefrey
Senior Territory Manager
| | |
| --- | --- |
| | 800-234-9488 |
Maggie Pollard
Sales Support Specialist
| | |
| --- | --- |
| | 203-344-7148 |
Did you know… GarityAdvantage provides contracted agents with no-cost and co-op lead programs, live and virtual training, personalized marketing collateral, client retention programs, a virtual selling platform and a knowledgeable team to help you every step of the way. Be sure to request your contracting today to gain access to these valuable marketing tools – plus all the service and support.
GarityAdvantage Agencies
800-234-9488