New Webcast
GarityAdvantage is excited to present Massachusetts agents with a new Provider Marketing Opportunity!
Join your Senior Territory Manager, Jane Feit, and Gather Health's Divisional Growth Director, Lt. Runnell Townsend Jr MSPH ,as they roll-out the details on September 7th.
Gather Health is a high-impact "Social Primary Care" solution built to address the needs and care gaps of society's highest risk seniors. Their solution is driven by the community for the community, and Primary Care will be the catalyst for positive change.
They serve Medicare and Medicaid complex care patients in the community by offering:
Intimacy and Familiarity Personalized primary care that feels like a visit from a friend whenever you need one.
Recreational Focus Community activities take center stage — so healthcare rarely feels medicinal.
Community-Led Engagement Expertly tailored care experiences, each deeply informed by community leaders.
Person-First Philosophy Sensitivity to individual needs that extend far beyond traditional healthcare.
Come learn what this means for you as an agent, how you can help your clients and when this will all come together for Q4 2022.
Webcast:
Wednesday, September 7th 10AM – 11AM EDT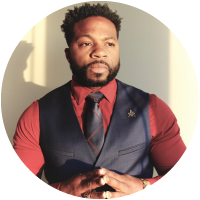 Lt. Runnell Townsend Jr MSPH
Divisional Growth Director
Gather Health

Jane Feit
Senior Territory Manager
GarityAdvantage Agencies
Can't attend on the 7th? Register anyway!
The on-demand video will be sent after the live session.
Questions? Contact your sales team.
Jane Feit
Territory Manager, MA/RI
| | |
| --- | --- |
| | 800-234-9488 |
Emily Pietrasik
Sales Support Specialist
| | |
| --- | --- |
| | 800-234-9488 |
Who is GarityAdvantage?
GarityAdvantage is a National Marketing Organization (NMO) for the top local, regional and national Medicare carriers. We approach our role with brokers a bit differently than our competitors – as we provide local market teams to work with you side-by-side to ensure you succeed.
This allows us to actively develop targeted lead programs and local market opportunities to help you prospect and sell as well as deliver personalized training, ongoing marketing support and co-op funding to support your specific needs. We also offer the latest tech tools to help manage your business including efficient lead calling tools, agent dashboard and Medicare Select-a-Plan, our virtual quote and enrollment platform. Rounding out our support is a back office team helping you every step of the way with contracting, commissions, enrollments and compliance. Plus, all broker commissions are paid directly to you. You get the whole pie, not just a piece of it! Call us today to learn more or request your contract now.  
GarityAdvantage Agencies
800-234-9488