Join CTCare on March 28th
Pizza, Beer & Bullseyes! 🎯
ConnectiCare & GarityAdvantage Agencies invite you to join your broker peers for an action-packed axe throwing event including networking, discussing the latest opportunities in the senior market and how ConnectiCare and GarityAdvantage can help you hit your target Medicare sales and beyond!
Uncover the latest trends emerging in the senior market with your local Broker Sales Managers from ConnectiCare and your Garity CT Team while you kickback and enjoy a fun evening all around.
Save Your Spot:
March 28th • 4PM – 6:30PM
Drinks and pizza will be provided
80 Fenn Rd, Newington, CT 06111
*Agents new to GarityAdvantage will receive a coupon worth $500 in marketing dollars just for attending our event. This coupon is redeemable for marketing expenditures made to grow your Medicare business with GarityAdvantage. To be eligible, coupon holder must get contracted and certified to sell with at least three Medicare Advantage carriers through GarityAdvantage. Agents already contracted through Garity are ineligible to receive this new agent offer. To redeem, simply submit receipts or other relevant proof of expenditure to GarityAdvantage. Coupon valid for 1 year from receipt date.
Eddie Casas

Medicare Sales Director

ConnectiCare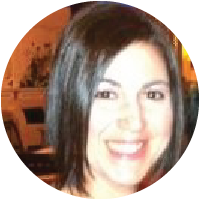 Patti Greco-Cavallaro
Regional Medicare Broker Sales Manager, ConnectiCare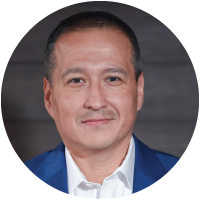 James Lopez
Broker Manager
ConnectiCare

Jeanette Natale
Sr. Territory Manager
GarityAdvantage

Theresa Gontarek
National Director of Sales
GarityAdvantage
GarityAdvantage Agencies
800-234-9488
Who is GarityAdvantage?
GarityAdvantage is a National Marketing Organization (NMO) for the top local, regional and national Medicare carriers. We approach our role with brokers a bit differently than our competitors – as we provide local market teams to work with you side-by-side to ensure you succeed.
This allows us to actively develop targeted lead programs and local market opportunities to help you prospect and sell as well as deliver personalized training, ongoing marketing support and co-op funding to support your specific needs. We also offer the latest tech tools to help manage your business including efficient lead calling tools, an agent dashboard and MedicareCENTER, a virtual quote and enrollment platform. Rounding out our support is a back office team helping you every step of the way with contracting, commissions, enrollments and compliance. Plus, all broker commissions are paid directly to you. You get the whole pie, not just a piece of it! Call us today to learn more or request your contract now.