Are you thinking about selling Medicare plans?
Webcast: Medicare Selling 101
Speaker: Victoria Bailey, GarityAdvantage National VP of Sales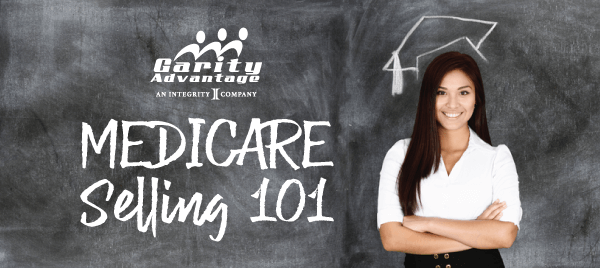 Are you thinking about selling Medicare plans?
Research shows that 80 million people will become Medicare-eligible over the next 20 years, making Medicare one of the fastest growing insurance markets. This avalanche of growth has created a groundswell opportunity, and many agents are capitalizing on it.
Whether you're a seasoned insurance agent looking to start selling Medicare Advantage or Supplement plans, or new to insurance and looking to get started, the Medicare market is proven for growth and open to sales professionals of all backgrounds.
Join us for this insightful 1-hour webinar designed to help you get up to speed on the Medicare opportunity!
Wednesday, October 18th – 10AM EDT
Wednesday, November 1st – 10AM EDT
Wednesday, December 6th – 10AM EST
How you can earn $100,000

We'll show you how to build a $100,000 renewable income stream in 4 years or less.
Understanding the ABCDs of Medicare

Are you confused by the Medicare alphabet soup? We'll help you understand the options.
Why Garity?

GarityAdvantage has what it takes to make you successful! Join us to learn more about our offerings and services.
With 11,000 Baby Boomers turning 65 every day for at least another decade, it's apparent that the Medicare market will continue its tremendous growth for the foreseeable future. There is no time like the present to get involved! Tune in and find out how to get started.
Can't attend but are still curious about selling Medicare?
Contact Tori or request a callback here.
Tori Glotfelty
Recruitment Marketing Manager
GarityAdvantage Agencies
Why 

GarityAdvantage?
GarityAdvantage is a National Marketing Organization (NMO) for the top local, regional and national Medicare carriers.
We approach our role with brokers a bit differently than our competitors – as we provide local market teams to work with you side-by-side to ensure you succeed. This allows us to actively develop targeted lead programs and local market opportunities to help you prospect and sell as well as deliver personalized training, ongoing marketing support and co-op funding to support your specific needs. We also offer the latest tech tools to help manage your business including efficient lead calling tools, agent dashboard, MedicareCENTER and LeadCENTER. Rounding out our support is a back office team helping you every step of the way with contracting, commissions, enrollments and compliance. Plus, all broker commissions are paid directly to you. You get the whole pie, not just a piece of it!
Call us today to learn more or request your contract now.