What a beautiful night for a ball game!
Thank you to our top producers in Rhode Island! 
Related Posts
Product Training
NEW Webcast Series
FRIDAYS in FEBRUARY at 10AM
Join the team online for a play-by-play training series. Marianne von Jess of Aetna and Susan Young of GarityAdvantage will run drills on Aetna's Medicare products and best practices in New Hampshire that will take your Medicare business into the end zone!
All attendees will be entered to WIN points towards a FREE LEAD MAILING!
Even if you can't attend live, register! The recordings will be emailed to all registrants.
MAPD, Medicare Supplement and SilverScript PDP Overview
FRIDAY, FEBRUARY 4, 10AM – 11AM
REGISTER
Ancillary Showcase Part 1
We will highlight three ancillary products and teach you how to incorporate them into your sales appointments!
FRIDAY, FEBRUARY 11, 10AM – 11AM
REGISTER
Ancillary Showcase Part 2
We will highlight three more ancillary products and continue to hone your cross-selling pitch!
FRIDAY, FEBRUARY 18, 10AM – 11AM
REGISTER
Social Media Training:
Self Branding Best Practices
Seniors are using Social Media now more than ever. Learn how to find them and get your brand in front of them online.
FRIDAY, FEBRUARY 25, 10AM – 11AM
REGISTER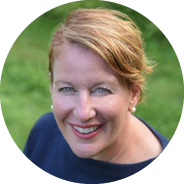 Marianne von Jess
Broker Manager
Aetna

Susan Young
Senior Territory Manager
GarityAdvantage Agencies
Questions? Contact your sales team.
Susan Young
Senior Territory Manager
800-234-9488
Emily Pietrasik
Sales Support Specialist
800-234-9488
Email
Who is GarityAdvantage?
GarityAdvantage is a National Marketing Organization (NMO) for the top local, regional and national Medicare carriers. We are the only NMO physically located here in New England.
We support our brokers with personalized training, unlimited co-op marketing dollars, no-cost leads during AEP and exceptional support throughout the year. Plus, all broker commissions are paid directly to you. You get the whole pie, not just a piece of it! Request your first contract or grow your portfolio!
Meetings, SEP, Training, Value
Join us Live in Albany on Feb 10th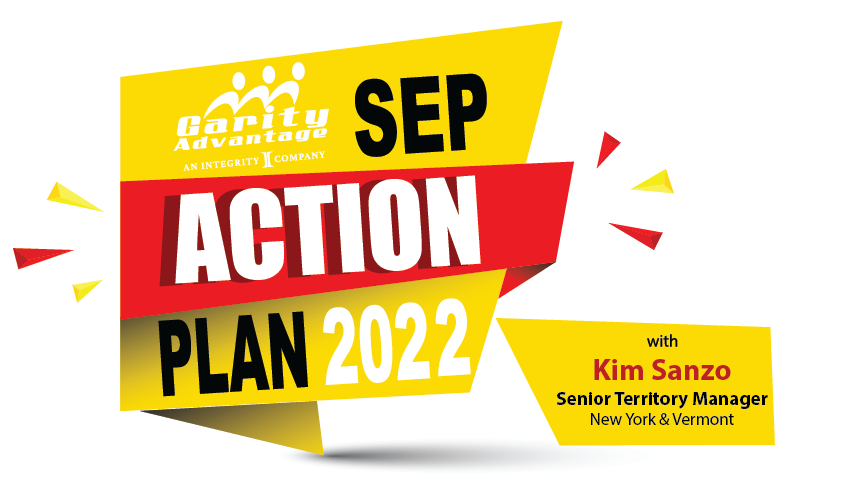 Create your SEP Action Plan for 2022!
Join Kim Sanzo our Senior Territory Manager for New York and Vermont for an intensive day of hands-on learning designed to help you develop an SEP Action Plan for your Medicare business.
In one concise day, you'll drill down into the markets, products and strategies that are delivering results throughout the year and walk away with a personalized playbook to get you up and running fast!
This in-depth strategy session is designed to give you the tools you need to tackle SEP like a pro:
Identify

w

hat and where the opportunities are
Develop strategies to capture these opportunities
Learn how to make all the Medicare Advantage value added benefits work for you to generate leads all year long
Create SEP opportunities with LIS/Medicaid
Generate new leads and sales throughout the year
Attend to get a chance to Win marketing dollars or a personalized Retail Field Kit
Plus, hear directly from our carriers as they each share their top agent SEP opportunities and marketing tools to help you sell
Walk away with an action plan including lead opportunities, event locations, selling tools and so much more!
10:00 AM – 3:00 PM EST
(check in begins at 9:30)
Crowne Plaza Albany – the Desmond Hotel
660 Albany Shaker Road
Albany, NY 12211
In one information-packed day, you'll learn how to:
Grow your business
all year round
| | |
| --- | --- |
| | Create SEPs with LIS/Medicaid eligible clients |
| | |
| --- | --- |
| | Find Medicare eligibles throughout the year |
| | |
| --- | --- |
| | Leverage the value-added benefits in MA plans for a lifetime of lead gen! |
Do you have a colleague who is a licensed agent? Are they looking for training in the Senior Market or thinking about making the move to the Senior Market? Forward this email to register and bring them along!
Lunch will be provided.
REGISTRATION/CHECK-IN BEGINS AT 9:30 AM
The training will start at 10 AM sharp!
We look forward to seeing you! Can't attend?
Request a one-on-one call with Kim
Best,
Kim Sanzo
Senior Territory Manager – NY/VT
Office: 518-417-2820
Cell: 518-527-4208
ksanzo@garityadvantage.com
P.S. Please know we are monitoring the current COVID surge and will follow the appropriate state and federal guidelines that are recommended and/or mandated at the time of the event. Please RSVP today to ensure your seat.
GarityAdvantage is a National Marketing Organization (NMO) for the top local, regional and national Medicare carriers. We approach our role with brokers a bit differently than our competitors – as we provide local market teams to work with you side-by-side to ensure you succeed. This allows us to actively develop targeted lead programs and local market opportunities to help you prospect and sell as well as deliver personalized training, ongoing marketing support and co-op funding to support your specific needs. We also offer the latest tech tools to help manage your business including efficient lead calling tools, agent dashboard and Medicare Select-a-Plan, our virtual quote and enrollment platform. Rounding out our support is a back office team helping you every step of the way with contracting, commissions, enrollments and compliance. Plus, all broker commissions are paid directly to you. You get the whole pie, not just a piece of it! Call us today to learn more! 
Medicare Advantage is taking off in New York and GarityAdvantage knows what you need to succeed.
As the largest National Marketing Organization (NMO) in the Northeast, GarityAdvantage knows what you need to succeed.  That's why we're growing our NY team to give you the personalized service and local support you need grow your Medicare business in 2022 and beyond!
LIMITED TIME OFFERS, ENDS 3/31
GET CONTRACTED,
GET CERTIFIED, GET LEADS
OFFER ONE:
New agents who contract and certify through GarityAdvantage for WellCare will receive FREE WellCare leads monthly!
OFFER TWO:
New agents who contract and certify through GarityAdvantage for WellCare plus two additional New York Medicare Advantage carriers (listed below) will receive a:
FREE 1000 pc
personalized mailer
to help jumpstart your SEP!*
Get contracted with the growing list of carriers serving the New York market including:
Aetna, Anthem/Empire, Humana,
WellCare, Emblem, UnitedHealthcare
Why contract through Garity?
Our brokers are 100% independent
Medicare Advantage commissions are paid at full market value – $573/$287 in 2022 – and are 100% vested from the first policy written
Free Quote and Enroll tool for local and national carriers (including text and email scope/enrollment capabilities)
We provide an abundance of no-cost-to-you lead programs and lead generating opportunities throughout the year
Top producers earn overrides on personal and downline production – are you getting paid what you deserve?
Training and onboarding for new agents – we'll teach you the Medicare business and help you get started with our training, personalized marketing collateral and lead support
Does your current upline do all that?
Let us help you! We can help you create an Action Plan for your SEP and encourage you to get contracted now so you can take advantage of all the great support and selling opportunities we provide to our brokers throughout the year.
To request contracting, click here to initiate your request.
Interested in learning more? Request a call.
I look forward to working with you soon!