What a beautiful night for a ball game!
Thank you to our top producers in Rhode Island! 
Related Posts
Broker Support, MedicareCENTER, Value
Integration with Google and Apple Maps is now available through MedicareCENTER's Mobile App!
The MedicareCENTER Mobile App is now integrated with Google and Apple Maps, making it easier for you to:
Get directions right to a Contacts' addresses using your phone's navigation app

Plan travel and efficiently manage time between appointments

Serve more clients to grow your business
Simply click on a Contact's address in their profile, and the route to their home will come up in either the Apple Maps or Google Maps app (your choice) — making it easy for you to navigate to your next appointment!
Download the attached PDF tip sheet on the MedicareCENTER Mobile App Maps and Routing feature.
This is a mobile-exclusive feature, so be sure you have the MedicareCENTER Mobile App downloaded and that you've updated to the latest version to access this helpful new enhancement!
Download
Visit our website for more MedicareCENTER Tools, Tips & Support!
MedicareCENTER and the MedicareCENTER Mobile App is built for agents just like you. This FREE CRM platform with easy and instant quoting and enrollment is simple to use so you can produce even more — during AEP and all year round!
Log in and start using Reminders to connect with your clients today!
Thank you,
The GarityAdvantage Team
GarityAdvantage Agencies
800-234-9488
Grow your business with compliant leads, competitive pricing, lead notifications, MedicareCENTER integration and so much more. Sign up now.
Announcing the enhanced LeadCENTER, with the ability to deliver compliant leads directly to you with just a few clicks, plus integration with MedicareCENTER to streamline your workflow. This powerful technology is just one more way we are constantly innovating so that agents like you can serve more clients.
LeadCENTER lets you search leads in exactly the part of the country you need, choosing between Internet, Direct Mail and Social Media leads. Your leads are ready to use immediately after purchase.
TCPA compliant and exclusive leads

County-based heatmap searching

Management of existing leads

Lead notifications

Immediate access to new leads

Integration with MedicareCENTER
LeadCENTER: powerful and easy to use. Built so you can focus on what matters. All from one place.
Start Using LeadCENTER
Sign up today to grow your business with LeadCENTER's powerful enhancements and new integrations.
GarityAdvantage Agencies
800-234-9488
Training for plan year 2023 begins June 20, 2022
ATTENTION GARITYADVANTAGE BROKERS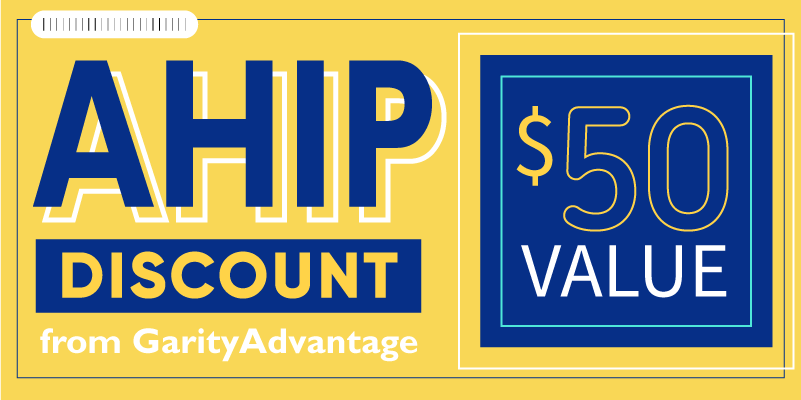 SAVE $50 on the cost of AHIP's Medicare + Fraud,
Waste, and Abuse (MFWA) Online Course for 2023
Training for plan year 2023 begins June 20, 2022!
Are you gearing up to start your MFWA training for 2023? GarityAdvantage has got you covered with a $50 discount on your annual training. You pay only $125.   Be more than ready for plan year 2023!  AHIP's one-stop program meets CMS requirements and provides what you need to help your clients make the right decisions about their health insurance needs.
To access our special link to your $50 discount, simply click on the button below to log into the GarityAdvantage Dashboard and choose the "Access AHIP $50 Discount" button at the top of the page.
AHIP $50 DISCOUNT
Once in the AHIP portal, scroll down the page to the log in section and either enter your existing Log In Credentials or follow the prompts to Create a New Account.  Once logged in, your $50 discount will be calculated during the payment process.  Good Luck!
GarityAdvantage Agencies
800-234-9488