Related Posts
Broker Support, MedicareCENTER
save your clients hassle and surprises!

Now in MedicareCENTER, give your clients clear monthly prescription drug cost estimates for each plan they're considering. Rx Cost Breakdown shows agents and consumers prescription drug costs – a breakdown by month through each plan's coverage phase. You'll even get recommendations for generic alternatives to save costs.
What you'll be able to do:
See a generic alternative (when available) for brand-name prescription drugs when adding a prescription to the MedicareCENTER Contact Management record or the PlanEnroll profile.

Can make a difference to the beneficiary's out-of-pocket costs since generics are much cheaper

Helps agents like you find generic prescription drugs more quickly

See estimated monthly costs based on the number of months the plan will be in effect instead of the full year

Cost breakdown more accurate for agents

See total out-of-pocket costs for each plan for any month, phases applicable to that month, tier for each prescription drug and any restrictions.

Helps agents see their client's needs more clearly
Want to know more? Click the links below to download the User Guide and the How-To Video:
Who is GarityAdvantage?
GarityAdvantage is a National Marketing Organization (NMO) for the top local, regional and national Medicare carriers. We approach our role with brokers a bit differently than our competitors – as we provide local market teams to work with you side-by-side to ensure you succeed.
This allows us to actively develop targeted lead programs and local market opportunities to help you prospect and sell as well as deliver personalized training, ongoing marketing support and co-op funding to support your specific needs. We also offer the latest tech tools to help manage your business including efficient lead calling tools, an agent dashboard and MedicareCENTER, a virtual quote and enrollment platform. Rounding out our support is a back office team helping you every step of the way with contracting, commissions, enrollments and compliance. Plus, all broker commissions are paid directly to you. You get the whole pie, not just a piece of it! Call us today to learn more or request your contract now.  
GarityAdvantage Agencies
800-234-9488
Broker Support, LeadCENTER, MedicareCENTER, Training, Webinars
Virtual Training
Virtual Broker Training from Integrity
October Webinar Schedule: MedicareCENTER has everything you need to be successful in this AEP. Join us to learn more about our newest features of MedicareCENTER Contact Management, Quote & eApp. If you cannot attend a live training, register to receive the recording. Click to view webinars on-demand.
MedicareCENTER Training Schedule
Monday, October 2 & 9: 1PM EDT
Monday, October 16, 23 & 30: 11AM EDT
Tuesday, October 3 & 17 11AM EDT
Wednesday, October 4 & 18 11AM EDT
Tuesday, October 10 12PM EDT
Tuesday, October 24 11AM EDT
Ask Integrity, PlanEnroll, LeadCENTER & CSG Training
Tuesday, Oct. 3rd 3PM, Oct.10th 11AM EDT
Thursday, Oct. 5th 11AM, Oct 12th 3PM EDT
Wednesday, October 11 & 25 11AM EDT
Thursday, October 5  2PM EDT
Thursday, October 19  11AM EDT
Thursday, October 12 & 26  11AM EDT
Tuesday, October 10 2PM EDT
Wednesday, October 4 & 11 2PM EDT
Questions? Contact your sales team.
GarityAdvantage Agencies
800-234-9488
Dedicated to Mid-Atlantic Agents
Meet Montana

Dedicated Sales Support Specialist for
Mid-Atlantic Agents
GarityAdvantage is pleased to formally introduce Montana Aldridge, your new Sales Support Specialist dedicated to agents in the Mid-Atlantic area. Many of you may have met her at the Sizzles this summer!
Born and raised on the South Shore of Massachusetts, Montana comes to Garity with a passion for self-growth that we know will help her lead agents to grow as well. "I believe everyone was born with a purpose, and life is all about exploring what your purpose is and pursuing it."  Before working at GarityAdvantage, Montana was in the mortgage industry originating loans.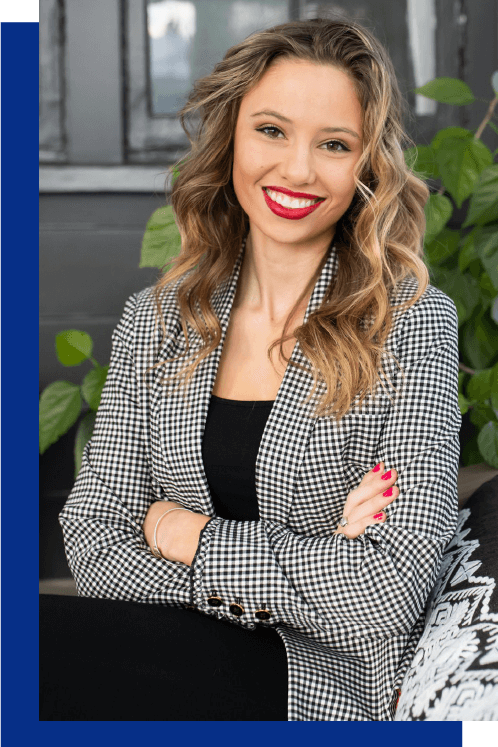 "Dream Big!"
The most rewarding part of her job is supporting brokers like you; "The more I can assist our brokers, the more people they can help, which is what I believe this industry is all about." She will be teaming up with Jennifer Tyler, your Mid-Atlantic Territory Manager, to help support you through AEP and beyond.
Montana keeps a level work/life balance by spending time with family, daily exercise and winding down with a good book or podcast. Ask about her favorite True Crime pod or recent beach read!
Contact Montana Aldridge!
Sales Support Specialist, Mid-Atlantic

Montana is part of your
dedicated Mid-Atlantic support team!
The goal of this team is to ensure we provide you with timely and consistent support at each and every point of contact. They look forward to helping you have the best  AEP yet and bringing you the tools to help you grow your business year round.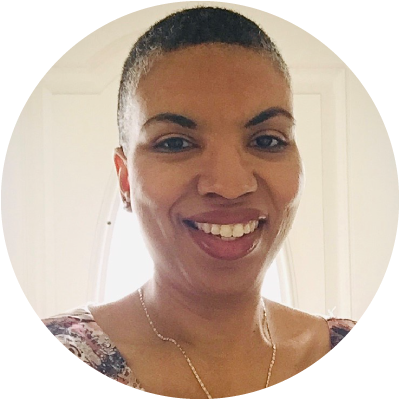 Jennifer Tyler
Territory Manager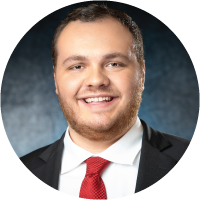 Tom Warden
Onboarding Supervisor