Join us on March 22nd
Did you know?… More and more carriers are offering MA-only plans in order to meet the rising demand from the Veteran population. This increased demand is a clear opportunity for motivated brokers who understand how and when to offer Medicare plans to their Veteran clients.
Join the team from GarityAdvantage and Veteran experts from Humana and the Department of Veterans Affairs, as they discuss military culture and walk you through the steps you need to take to spot Veteran opportunities, articulate how Medicare works with their VA benefits (whether it be through the Veterans Administration (VA), TRICARE For Life (TFL) or otherwise), determine their eligibility, and help them enroll in the right plan.
This is a 5-state event for agents across the Northeast. Come and network with your peers! There will be time at the end of the session for Q&A.
Some of the key benefits of attending include:
Understand how Medicare works with VA coverage
Identify when it makes sense to have both types of coverage
Decipher the enrollment periods and potential penalties for Veterans seeking Medicare plan options
Determine when prescription drug coverage is needed
Leverage each Veteran engagement as an opportunity to generate additional referrals
We will give away TWO DOOR PRIZES!
You must attend to win!
WEDNESDAY, MARCH 22nd • 10:00AM – 3PM
Check-in begins at 9:30AM | Coffee & Lunch Provided
Sheraton Portsmouth Harborside Hotel
250 Market Street, Portsmouth, NH, 03801
Leigh Paz

Transition Patient Advocate

Department of Veterans Affairs

Aaron McCoy
Veteran Executive
Humana

Jason Pierce
Senior Manager, Marketpoint Sales
Humana
Bob Stocker

Broker Relationship Manager
Humana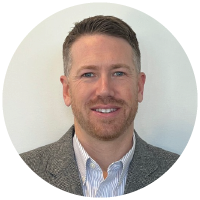 Jared Chute
Senior Manager
Humana

Judy Gee
Broker Manager
Humana
Who is GarityAdvantage?
GarityAdvantage is a National Marketing Organization (NMO) for the top local, regional and national Medicare carriers. We approach our role with brokers a bit differently than our competitors – as we provide local market teams to work with you side-by-side to ensure you succeed.
This allows us to actively develop targeted lead programs and local market opportunities to help you prospect and sell as well as deliver personalized training, ongoing marketing support and co-op funding to support your specific needs. We also offer the latest tech tools to help manage your business including efficient lead calling tools, an agent dashboard and MedicareCENTER, a virtual quote and enrollment platform. Rounding out our support is a back office team helping you every step of the way with contracting, commissions, enrollments and compliance. Plus, all broker commissions are paid directly to you. You get the whole pie, not just a piece of it! Call us today to learn more or request your contract now.  
GarityAdvantage Agencies
800-234-9488