WHAT'S NEW FOR '22
WHAT'S NEW FOR '22!
Aetna 2022 New Hampshire Virtual Product Rollout
Receive Local Market Training with Marianne von Jess of Aetna and Susan Young of GarityAdvantage to learn about Aetna Medicare in New Hampshire.
Gain new clients by selling across the borders. Whether you're NEWLY CONTRACTED to offer Aetna or you're a SEASONED agent, we hope you'll TUNE IN to learn about why you should be selling Aetna in New Hampshire:
NEW HAMPSHIRE HIGHLIGHTS
Lead $0 premium Explorer PPO plan available in 9 of 10 counties
$0 premium Elite HMO with improved cost sharing
NO Rx deductible!
Rich Dental benefit
Quarterly OTC benefit
SilverSneakers
Standard Hearing Aid allowance
This is a good investment of your time to acquaint yourself with the information you need to bring in the sales.
This training is intended for AETNA contracted agents who want to understand how they can help their clients who want broader network access with great benefits. Please join us for this in-depth product rollout session from the convenience of your remote location.  Ample time included for Q&A.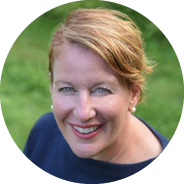 Marianne von Jess
Broker Manager
Aetna

Susan Young
Senior Territory Manager
GarityAdvantage Agencies
Questions? Contact your sales team.
Susan Young
Senior Territory Manager, ME/NH/VT/Upstate NY
800-234-9488 Email
Emily Pietrasik
Sales Support Specialist
800-234-9488
Email
GarityAdvantage is a National Marketing Organization (NMO) for the top local, regional and national Medicare carriers. We approach our role with brokers a bit differently than our competitors – as we provide local market teams to work with you side-by-side to ensure you succeed. This allows us to actively develop targeted lead programs and local market opportunities to help you prospect and sell as well as deliver personalized training, ongoing marketing support and co-op funding to support your specific needs. We also offer the latest tech tools to help manage your business including efficient lead calling tools, agent dashboard, CRM and Medicare Select-a-Plan, our virtual quote and enrollment platform. Rounding out our support is a back office team helping you every step of the way with contracting, commissions, enrollments and compliance. Plus, all broker commissions are paid directly to you. You get the whole pie, not just a piece of it! Call us today to learn more!