3 powerful marketing tools for a low price
Have you ever wanted to be on the cover of your very own magazine?
Join Garity's Marketing Director, Amy Donahue, ReminderMedia's President, Luke Acree, and Senior Vice President, Andrew Saksa, for the roll-out of an exciting new client retention and referral opportunity for Medicare Agents – PLUS – hear about exclusive discounts for Garity Agents!
Stop losing past clients and contacts to the competition because you didn't stay connected in a meaningful way. ReminderMedia offers a unique way to stay top of mind several times a year with your clients.
Why ReminderMedia?
Build relationships with the families of clients  

Stand out from the competition

Stay compliance friendly
Join more than 100,000 professionals who have used a ReminderMedia customizable publication to stay in touch with their contacts.
Wednesday, August 24th, 1:00 PM – 2:00 PM EDT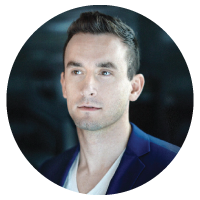 Luke Acree
President
ReminderMedia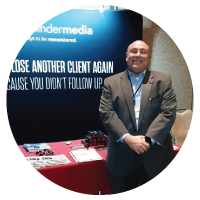 Andrew Saksa
Senior Vice President,
Financial Services Division
ReminderMedia
GarityAdvantage Agencies
800-234-9488
GarityAdvantage is a National Marketing Organization (NMO) for the top local, regional and national Medicare carriers. We approach our role with brokers a bit differently than our competitors – as we provide local market teams to work with you side-by-side to ensure you succeed. This allows us to actively develop targeted lead programs and local market opportunities to help you prospect and sell as well as deliver personalized training, ongoing marketing support and co-op funding to support your specific needs. We also offer the latest tech tools to help manage your business including efficient lead calling tools, agent dashboard, custom agent collateral and retention tools, and a virtual quote and enrollment platform. Rounding out our support is a back office team helping you every step of the way with contracting, commissions, enrollments and compliance. Plus, all broker commissions are paid directly to you. You get the whole pie, not just a piece of it! Call us today to learn more!