DSNP Plan coming to Maryland for AEP 2022
All New DSNP Plan coming to Maryland for AEP 2022
We're excited to share that 10 counties throughout Maryland will have an all new DSNP plan available for the first time in 2022—plus, new MA plans are coming to 11 counties across the state! We want you to join our team and tap into this lucrative, year-round opportunity!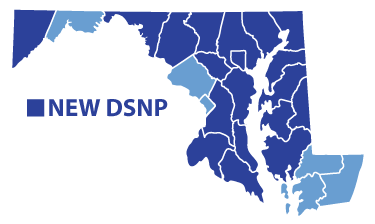 Make up to $573 for each new to Medicare member that you enroll and $278 for plan to plan in 2022.
GarityAdvantage is a National Marketing Organization (NMO) that emphasizes local support to help brokers like you grow your business and client base.
Our high-touch independent broker model has made us the dominant player for National Carriers in several key regions of the country—including the Mid-Atlantic states.
Specifically, we help motivated agents and agencies:
Make more money, by returning more of our overrides to top producing agents in the form of co-op and marketing help
Write more business, through lead programs, carrier opportunities and ongoing training
Grow a downline, with help recruiting and managing new agents and receive top level contracts

Top 10 reasons

why agents/agencies choose to work with us.
We'll support your success!
Free Leads!
Mailer Co-Ops!
Marketing Support!
Easy to use quoting & enrollment platform that allows you to enroll your prospects/clients safely, remotely, and compliantly. Complete with generic SOA's signed by TEXT or email!
Top level contracts for the most competitive MA carriers in Maryland including UnitedHealthcare & Humana!
A dedicated local sales team to help as well as an expert sales support team to ensure you have all the resources you need!
We'd love to hear from you and get your contracting started today!
Questions? Contact your sales team.
Shana Conefrey
Senior Territory Manager
| | |
| --- | --- |
| | 800-234-9488 | CELL: 540-974-6625 |
Maggie Pollard
Sales Support Specialist
| | |
| --- | --- |
| | 203-344-7148 |
Why 

GarityAdvantage?
GarityAdvantage is a National Marketing Organization (NMO) for the top local, regional and national Medicare carriers. We approach our role with brokers a bit differently than our competitors – as we provide local market teams to work with you side-by-side to ensure you succeed. This allows us to actively develop targeted lead programs and local market opportunities to help you prospect and sell as well as deliver personalized training, ongoing marketing support and co-op funding to support your specific needs. We also offer the latest tech tools to help manage your business including efficient lead calling tools, agent dashboard and Medicare Select-a-Plan, our virtual quote and enrollment platform. Rounding out our support is a back office team helping you every step of the way with contracting, commissions, enrollments and compliance. Plus, all broker commissions are paid directly to you. You get the whole pie, not just a piece of it! Call us today to learn more or request your contract now.  
GarityAdvantage Agencies
800-234-9488