More details inside
TO ALL MEDICARE AGENTS SELLING IN MA, NH and ME:
Effective immediately, Harvard Pilgrim Healthcare (HPHC) is removing the limitations on Medicare commissions for their Medicare Advantage (Stride HMO) and Medicare Supplement plans. They will now pay lifetime commissions on all new and renewal business.
What does this mean?
All broker-driven membership will be subject to unlimited renewal span with payout amounts as outlined by CMS on an annual basis. Typically, the first-year commission is paid in full after enrollment has been confirmed. Renewals will continue to be paid monthly at the prorated amount.
HPHC Broker Compensation document will be updated to reflect the changes.
Brokers contracted through GarityAdvantage will be automatically adjusted to receive the lifetime commission.
Not Contracted?
If you are not currently contracted with HPHC there is no better time to do so!
Who is GarityAdvantage?
GarityAdvantage is a National Marketing Organization (NMO) for the top local, regional and national Medicare carriers. We are the only NMO physically located here in New England.
We support our brokers with personalized training, unlimited co-op marketing dollars, no-cost leads during AEP and exceptional support throughout the year. Plus, all broker commissions are paid directly to you. You get the whole pie, not just a piece of it!
Text to Enroll!
This spring, we introduced a virtual quote and enrollment platform — Medicare Select-a-Plan
— to allow our agents to do business in a virtual environment. This powerful sales platform is available to brokers with at least on contract through GarityAdvantage—at no cost to you.
Click here to request a new contract or to move your existing contract under GarityAdvantage.
We look forward to working with you.
Got questions? Call our New England Team at 800-234-9488.
Susan Young

Senior Territory Manager

ME/NH/VT/Upstate NY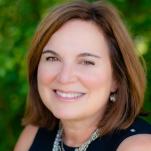 Jane Feit
Territory Manager
MA/RI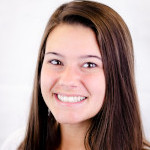 Christina Comerford
Sales Support Specialist